As a newly found professional flexible hose developer & shower manufacturer, UWILL is young in the history, but we are strong on the human capacity. All our management serving here are very well experienced in this industry. They have already devoted themselves to this industry from 5 to 10 years before joining in UWILL. Therefore, we were started from a higher level than others. ERP system was introduced to manage the flow of Sales, Purchasing, Finance and Production since our first day of establishment.
"Quality is the competence." This is our faith. The factory is being operated according to IS09001:2008. In order to fulfill the quality requirements from worldwide customers, our lab is specially designed with accordance to the testing standard of Europe and North America. Till now our flexible hose is already approved by WRAS and ACS certificates. And our product can be customized to meet all global certifications if necessary.
Thanks to our strong human capacity and well-approved know-how, we're positioning ourselves as the solver of hose system in plumbing industry.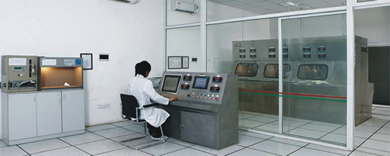 Fast completion of standard hose samples within 7 days Short lead-time of delivery within 30 days We-re committed to supplying the best product to meet all your technical requirements with a very competitive price.